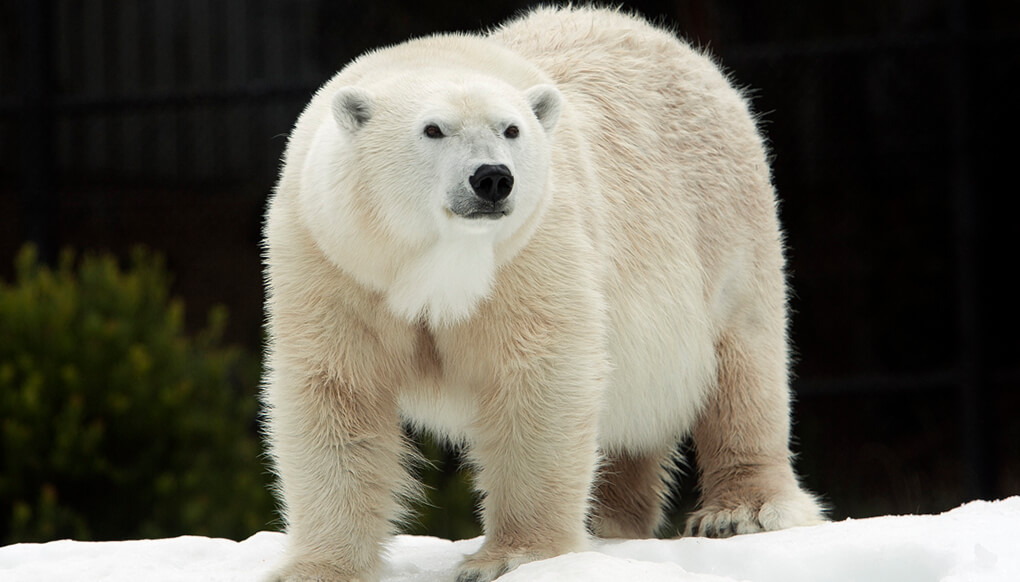 Type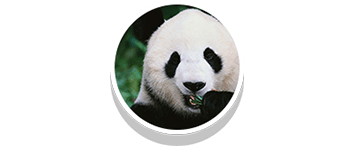 Area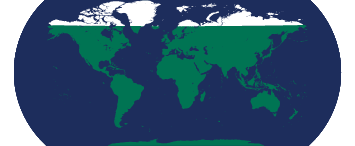 Endangered Status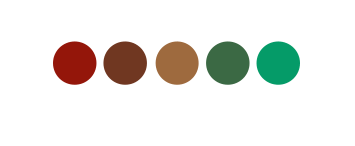 facts
The average bed is 6.25 feet long. Polar bears eat mainly seals; also walrus, beached whales, caribou, and seaweed. description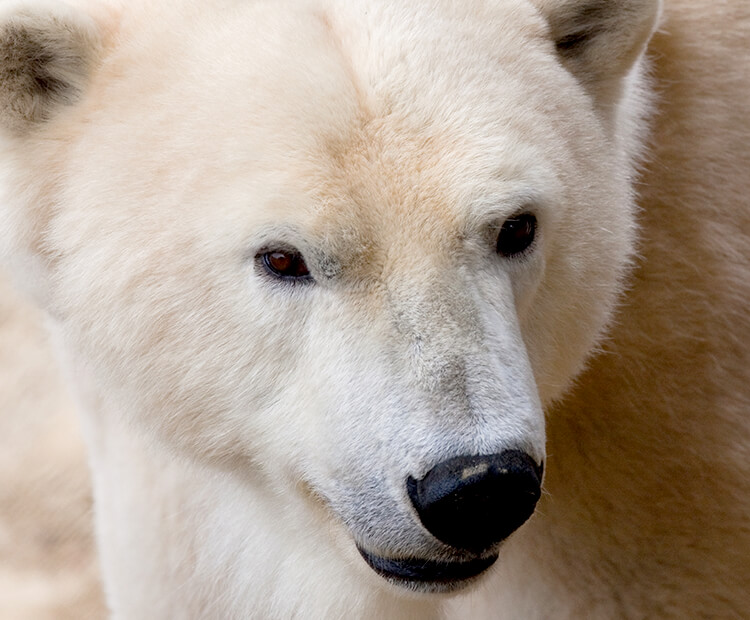 Arctic explorers
Making their homes in Alaska, Canada, Greenland, Norway, and Russia, polar bears live on ice and snow, but that's not a problem—these bears have some cool ways to stay warm with 2 different layers of hair and thick fat.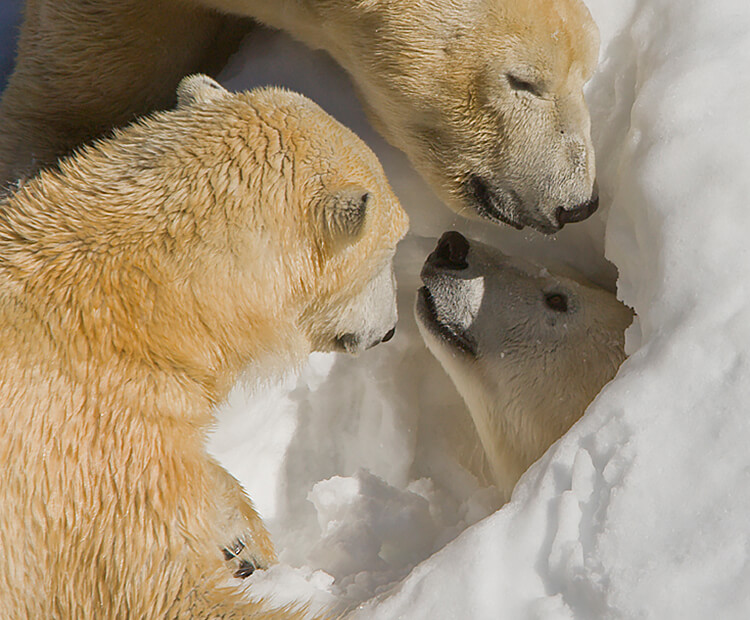 No hibernating
During winter, many bears stay warm by making a den and sleeping. Polar bears do not hibernate, but their body functions do slow down at this time. This is called "winter sleep," as the bears can easily be awakened. A mother bear can give birth and nurse her young while in her winter sleep.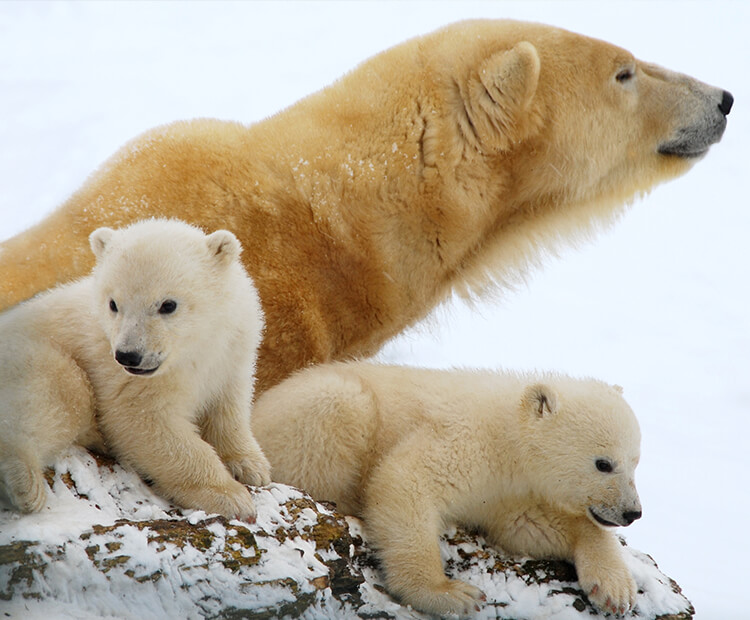 Butter-size baby
For such a big animal, polar bears sure start out small! A cub is about the size of a stick of butter when it is born. It is born hairless, with its eyes closed. Milk from polar bear mothers is 35 percent fat; this helps the cubs grow quickly. By springtime, they weigh more than 20 pounds and start exploring with their mother outside the den.