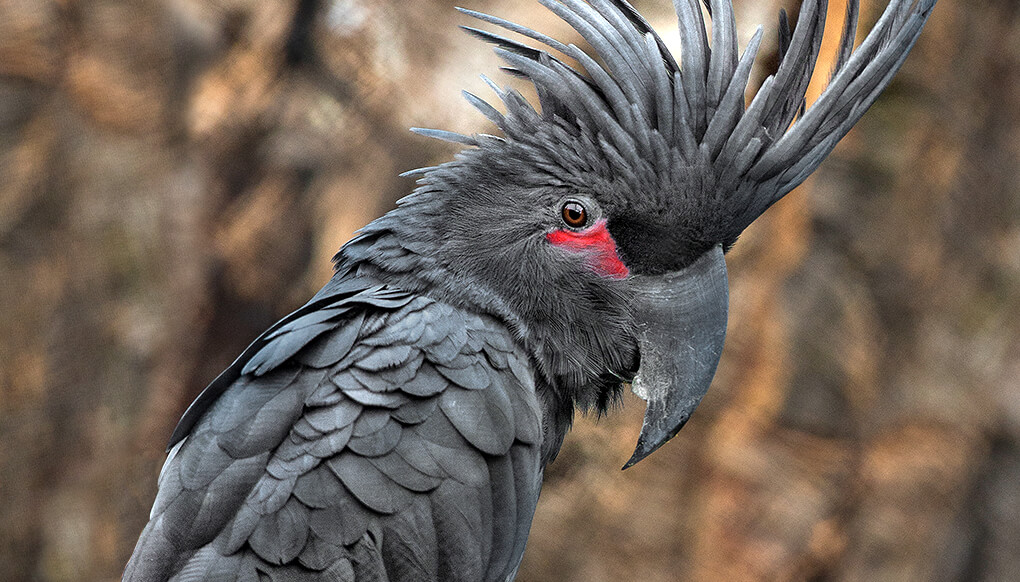 Type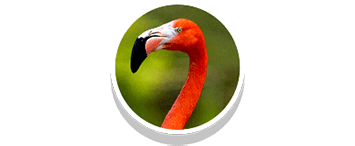 Area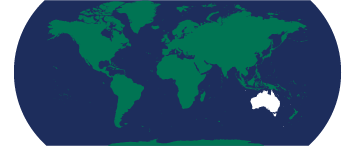 Endangered Status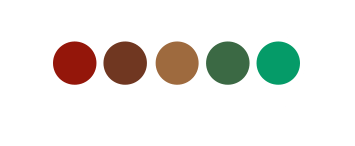 facts
A soccer ball is 9 inches high. Palm cockatoos eat seeds, nuts, fruit, and berries. description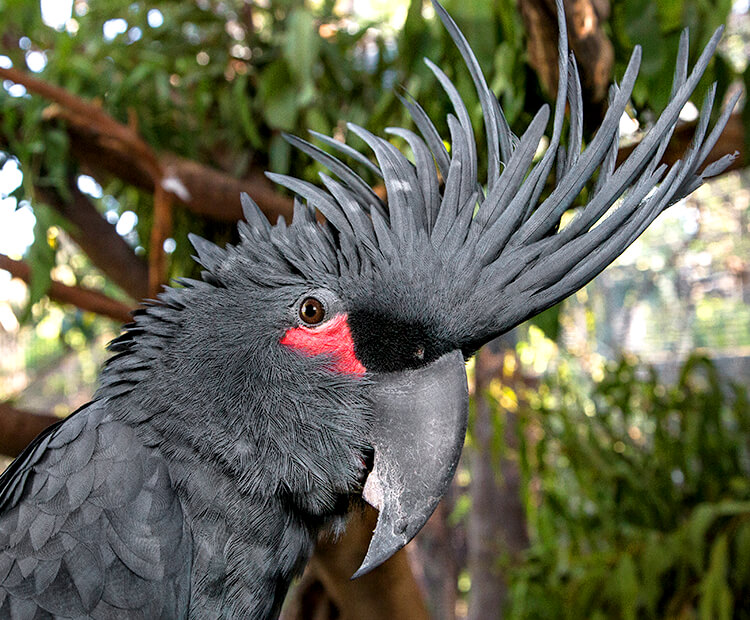 Watch that crest
Palm cockatoos are the largest of all cockatoos. An adult male can measure more than 2 feet long. When it gets excited, a palm cockatoo makes itself look even bigger by raising its crest feathers (those are on top of its head).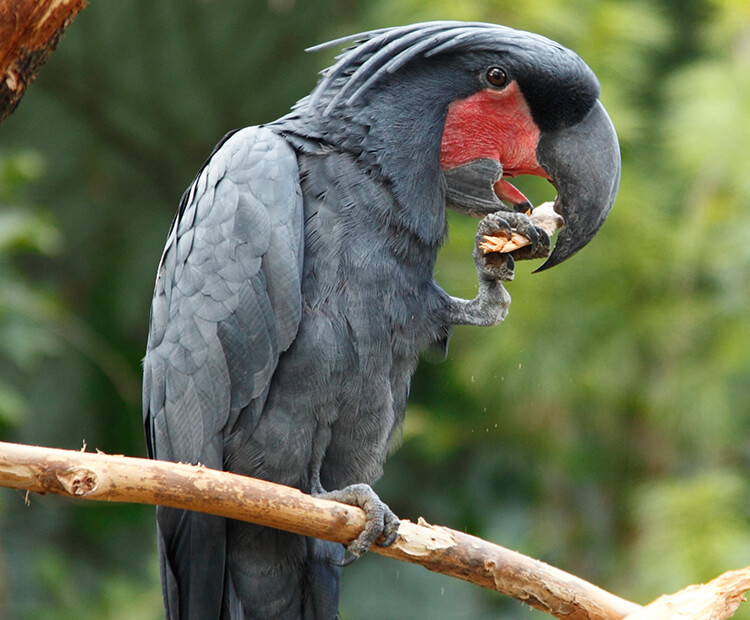 A powerful beak
Even a palm cockatoo's beak is bigger than those of other cockatoos! It can measure up to 3.5 inches long. Look at the pictures here, and notice how the bird's upper beak has edges that look like stair steps. These help the bird keep a good grip on the nuts, large seeds, and fruit it eats. A palm cockatoo's beak is very powerful. These birds can tear open a kind of fruit called pandanus that humans need a hatchet to harvest!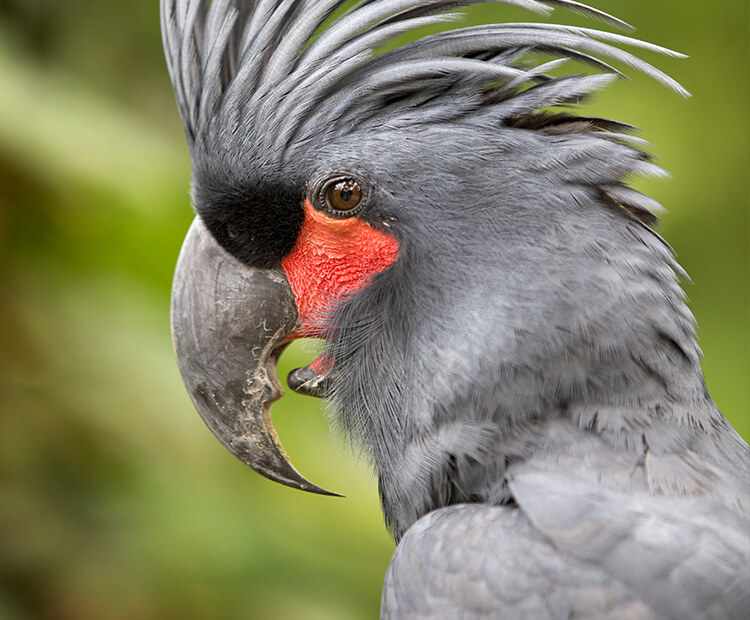 Blushing bird
The colored patch on a palm cockatoo's face is bare skin. The color becomes a brighter shade when the bird gets excited—kind of like the way humans blush. But when the bird is feeling shy, it raises its cheek feathers to cover the red patch completely.
Palm cockatoos live in northern Queensland, Australia and New Guinea.