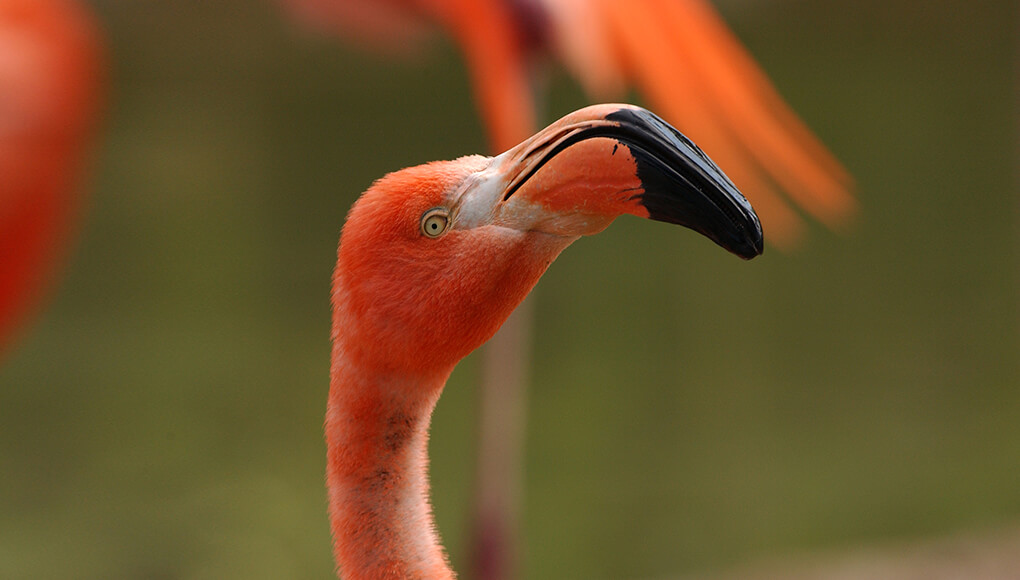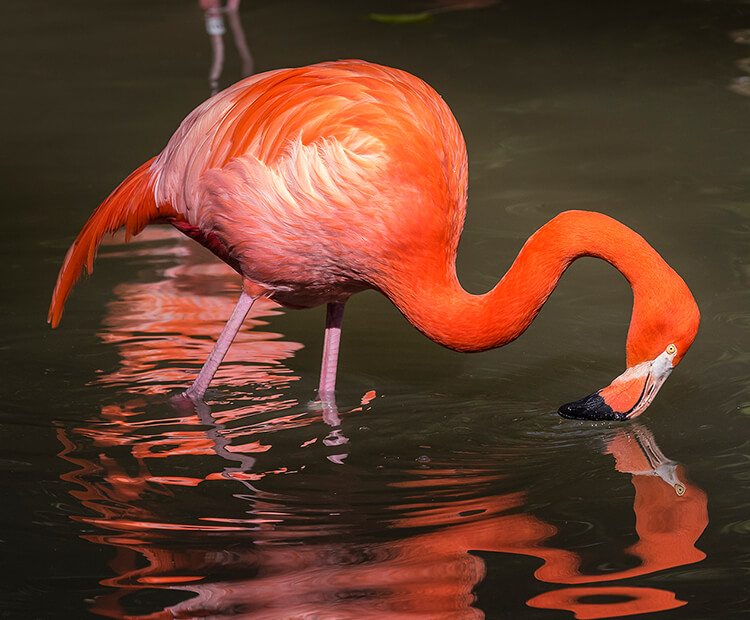 Flamingos are known for their brightly colored feathers, but did you know these long-legged birds get their color from the food they eat? Their pink or reddish color comes from pigments in the algae and small crustaceans that the birds eat.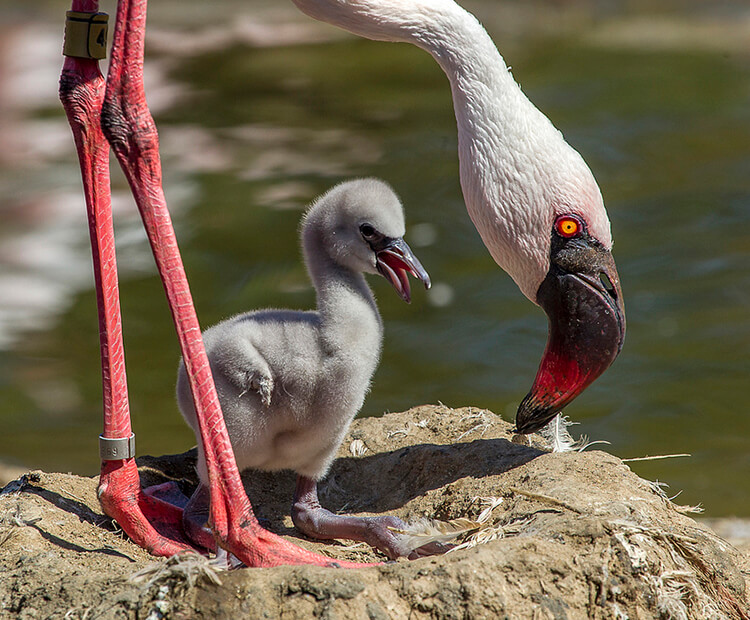 Think pink
Caribbean flamingos, which you can see at the Zoo in the lagoon just inside the entrance, are the brightest, showing their true colors of red, pink, or orange on their legs, bills, and faces. They are also called greater or American flamingos. The duck pond at the end of Panda Canyon also has Caribbean flamingos, along with lesser flamingos, which are a softer pink and have black on the edge of their wings. The Safari Park's African Outpost also is home to lesser flamingos.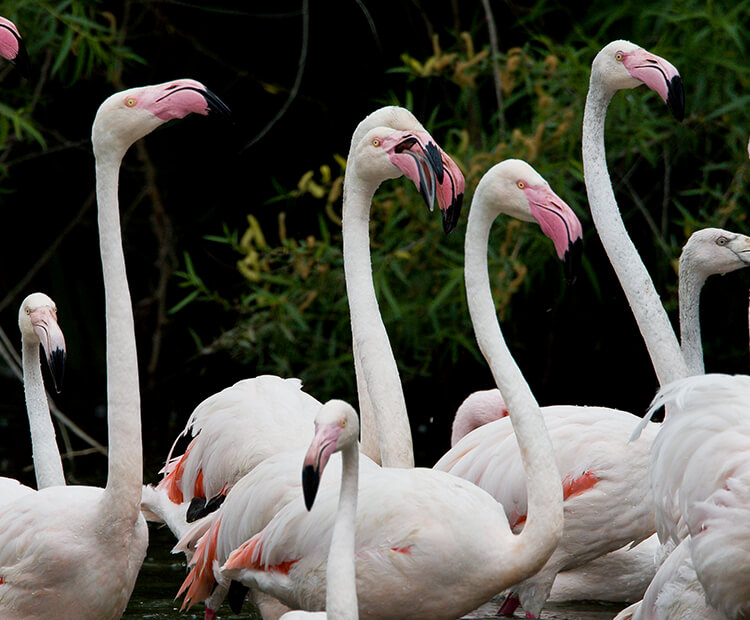 In living color
If you take the Africa Tram Safari at the Safari Park, you can see greater flamingos. The Park's upper lagoon, by the entrance, has Chilean flamingos on exhibit. These birds and the Caribbean are the larger type of flamingo, while the lesser flamingo is smaller.