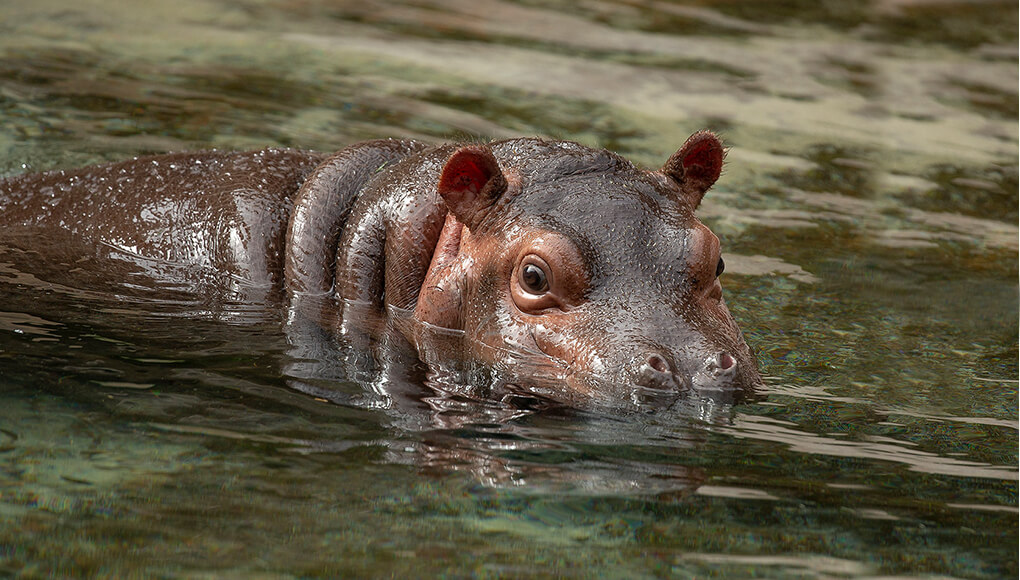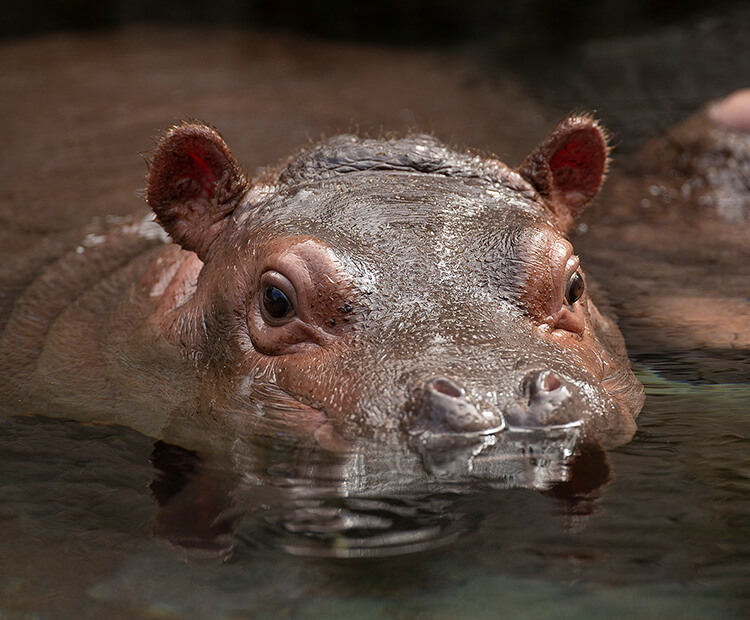 Welcome, "beautiful one"
On February 8, 2020, under the light of a full moon, a baby hippo was born at the San Diego Zoo. She was named Amahle (ah-MA-shleh), which means "beautiful one" in Zulu, one of the languages spoken by people in South Africa. Hippos are found in many places on the continent of Africa, including the northeastern part of the country of South Africa.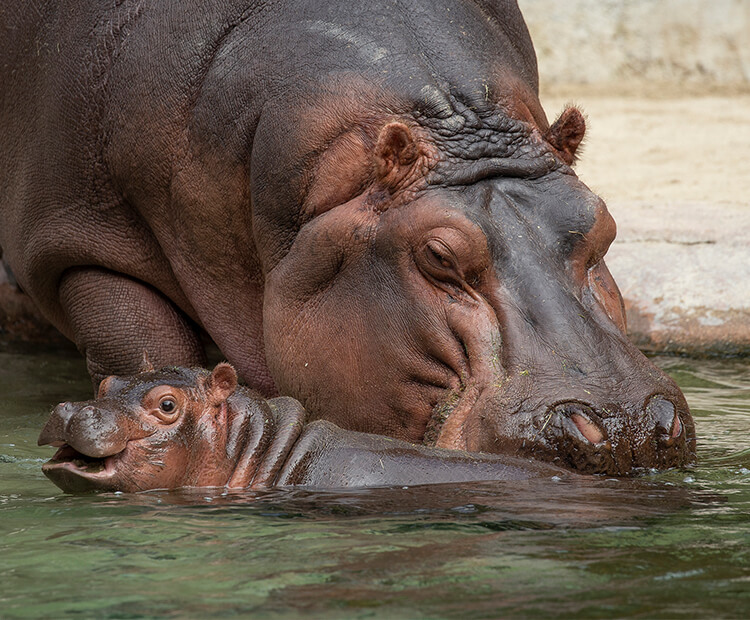 Meet mom
Amahle is the ninth calf born at the San Diego Zoo. Her mother, 3,600-pound Funani, is a pro at raising her young. A hippo calf usually stays close to mom for about two years after birth. Although Funani lets Amahle explore on her own a bit, she closely watches her and sometimes gives a "hippo lesson." And Amahle got her first lesson on her first day of life!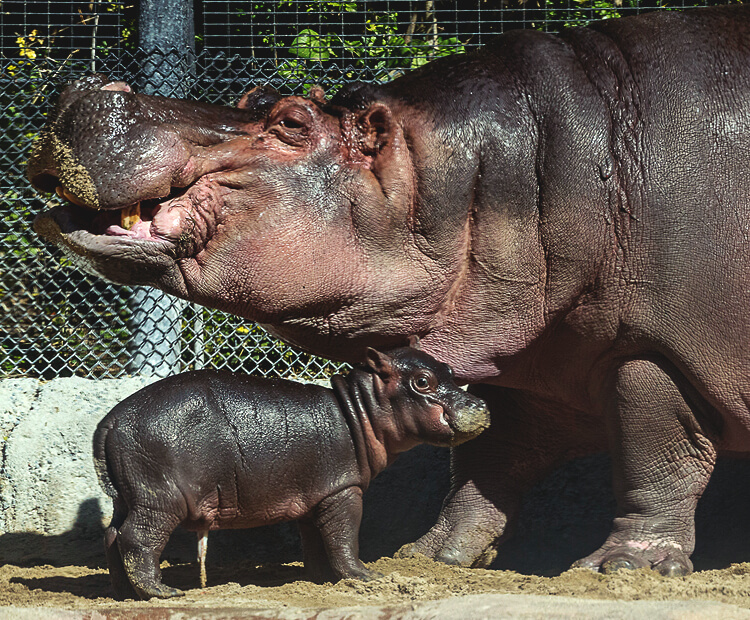 Beach surprise
Wildlife care specialist Jen Chapman had come in to do observations and make sure the calf was nursing well. But she was surprised to see the baby on the beach. "Hippos usually keep their calves in the water for the first day or so," Jen said. "When I looked at our camera footage, I saw that a sound had startled her, causing her to jump onto the beach. Funani stayed with her baby, making sounds and gently nudging her back to the water."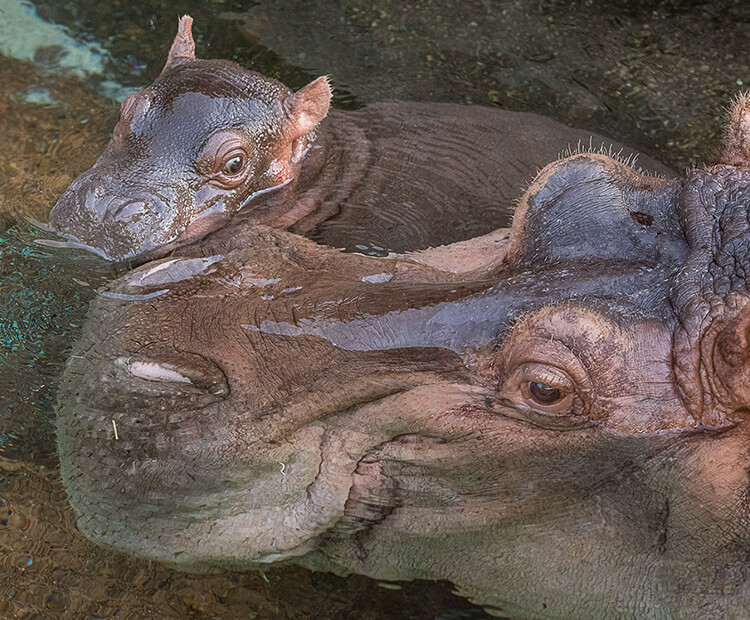 Mom's rules
One of the biggest lessons Amahle is learning is to come when Funani calls (sound familiar?). Funani makes a special grunt, and when Amahle steps towards her, she takes a step backwards. After a few days, Jen noticed that Funani could call her calf from farther away, and Amahle would respond. Good job, Funani!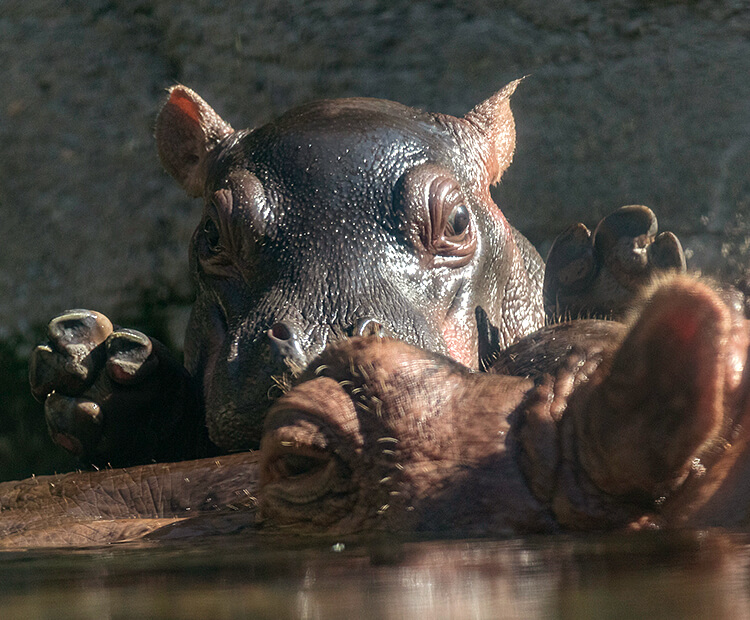 A growing world
Amahle will be nursing from Funani for quite a few months, but she's already getting to know the humans that care for the pair. "Funani is very relaxed around us, and that shows Amahle she can trust us," said Jen. One of Amahle's favorite things is having Jen or another staff member rub her gums. "She comes right to us, opens her mouth, and waits," said Jen.