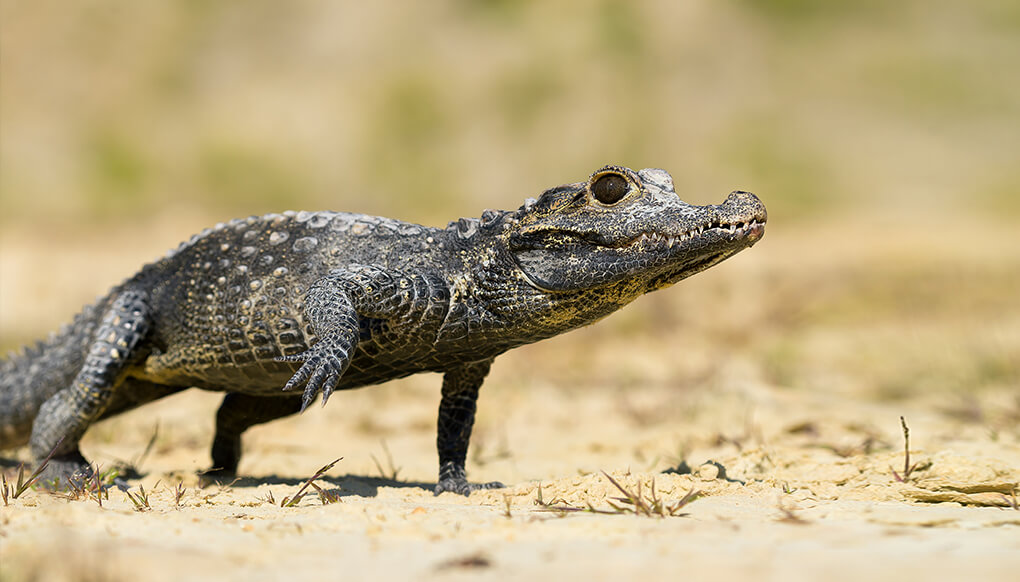 Type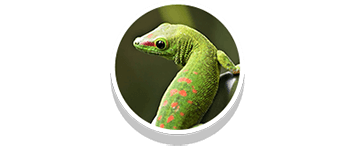 Area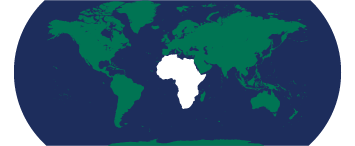 Endangered Status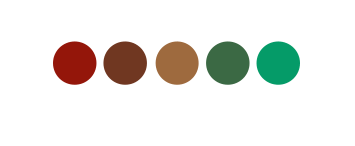 facts
The average bed is 6.25 feet long. description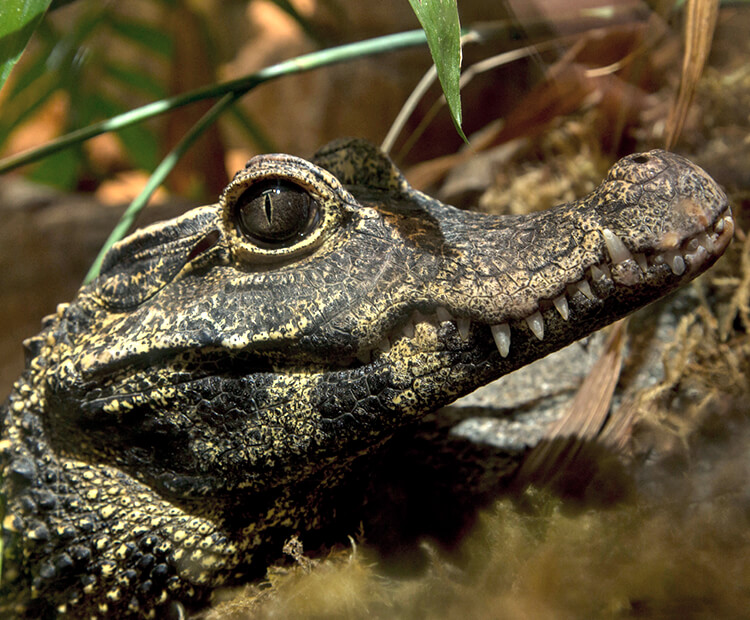 Think small
Just 5 feet long, the African dwarf crocodile is is one of the smallest crocodile species. Rainforests, swamps, and slow-moving rivers of West Africa give it the perfect habitat. This croc looks for food at night and eats mostly small animals like crabs, snails, frogs, and fish.
In a tree?
African dwarf crocodiles spend most of the day in the water, but if the sun shines, they may slide up onto a log to soak up the sunshine. These crocs can also climb, and they sometimes hang out in the lower branches of trees!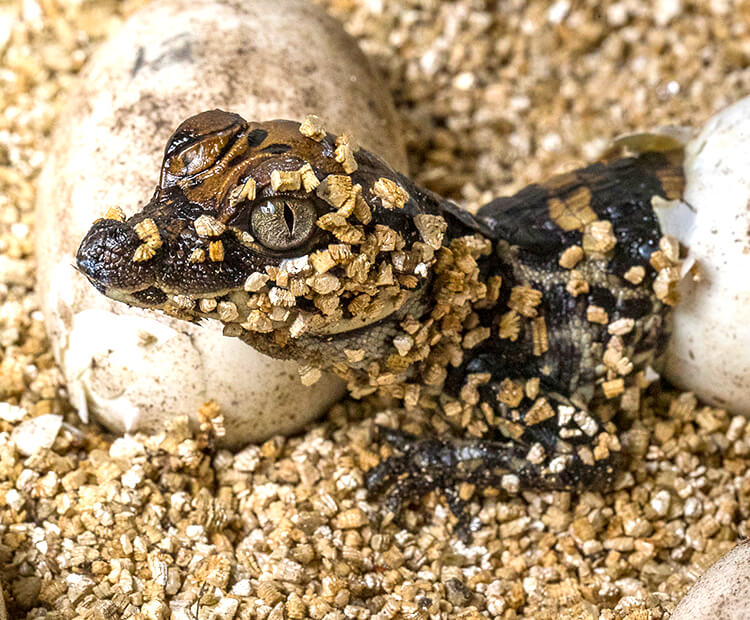 Good moms
African dwarf crocodiles are great mothers. After mating, a female lays her eggs in a mound of leaves, to keep them warm. She guards her nest until the eggs hatch, and then watches over her babies.