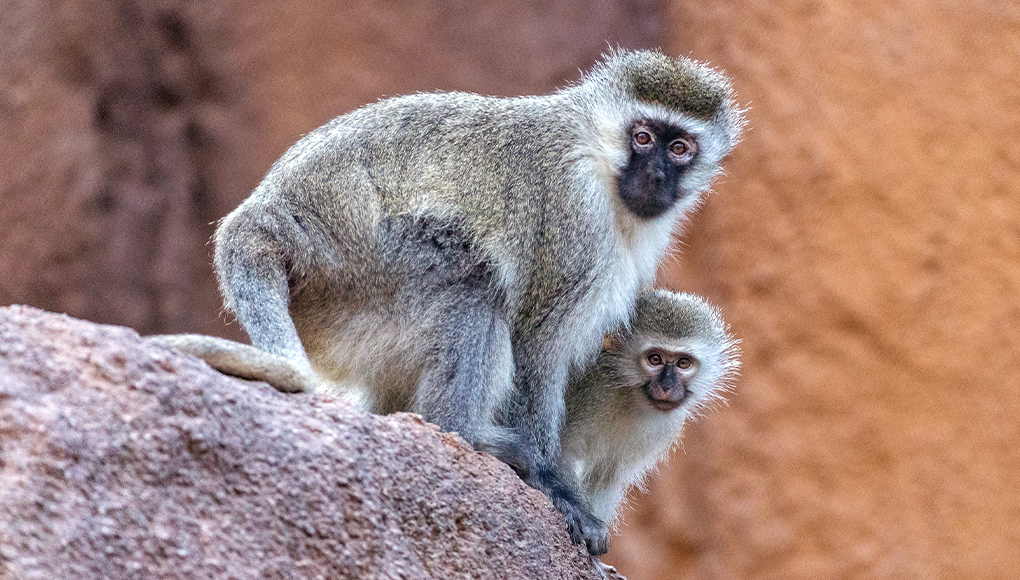 A special family
When little Mosi Musa, a vervet monkey, was born at the San Diego Zoo, he faced a challenge. His mother did not take care of him, and little monkeys need their moms! But Mosi Must was lucky because his grandmother, Thelma, was ready to step up and take over.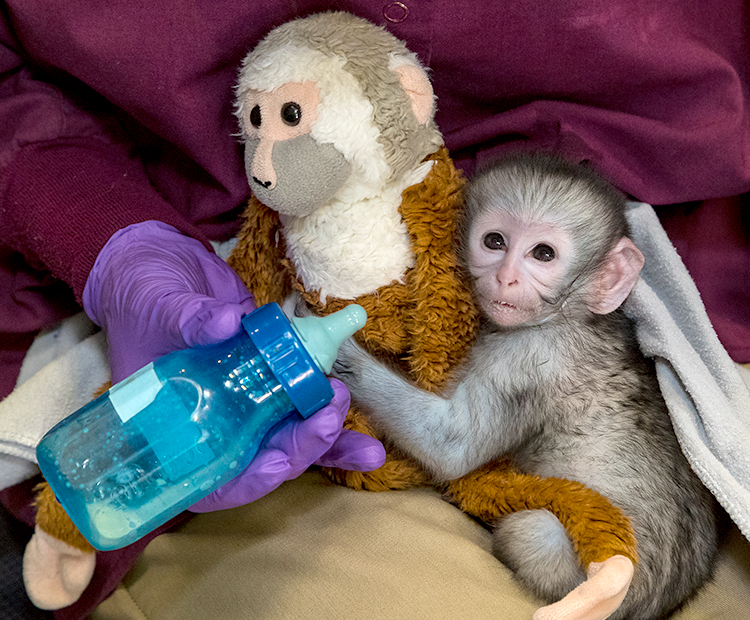 A team effort
Baby monkeys drink milk from their mother. But Mosi Musa's mother wasn't able to do that. Instead, Zoo wildlife care specialists gave the little monkey bottles several times a day to make sure he got the food he needed to stay healthy and grow.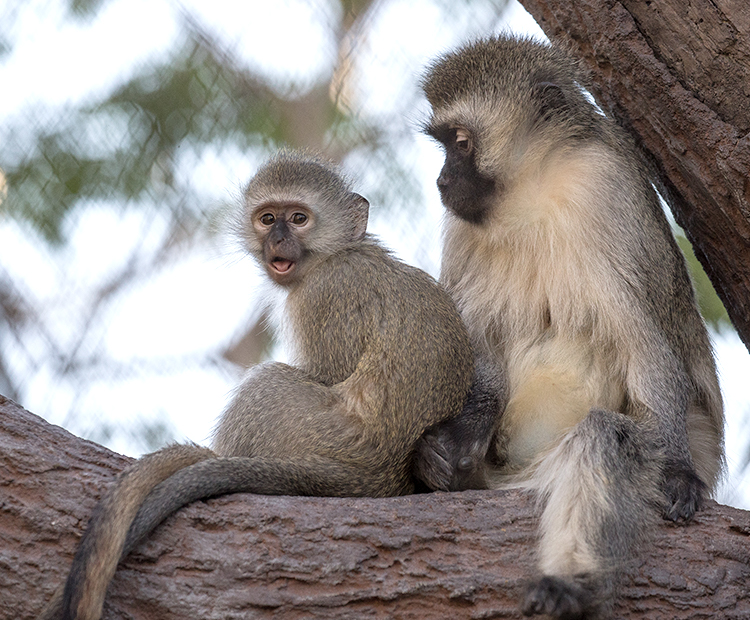 A grandma's love
Grandma Thelma handled the rest of Mosi's care. She spent her time cuddling, grooming, and protecting him. Together, Mosi and Grandma Thelma discovered how important grandmas truly are. Their story was so special that a book was written about them for our "Hope & Inspiration" series called Mosi Musa: A True Tale about a Baby Monkey Raised by His Grandma, which can be purchased here.