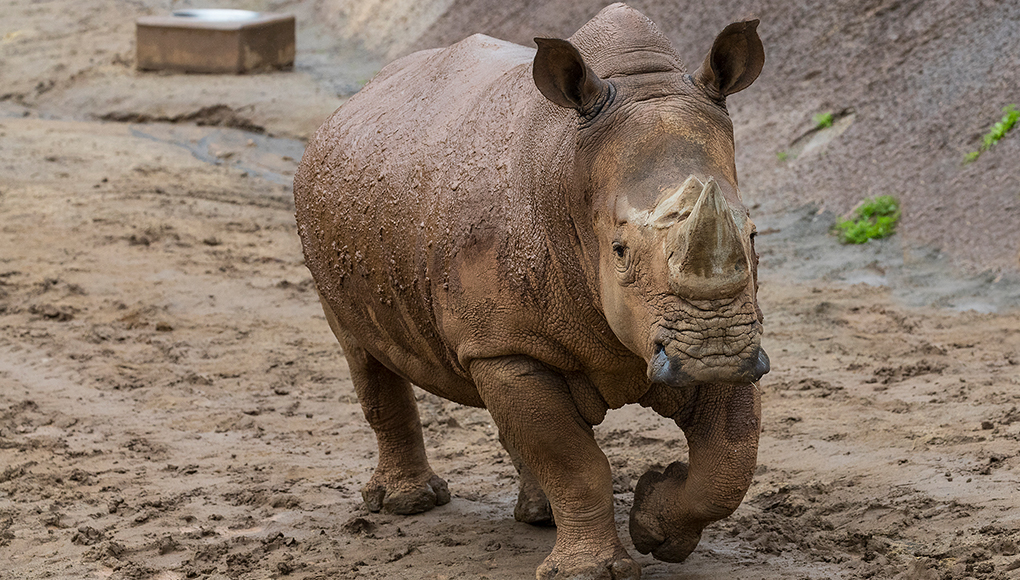 Keeping A Rhino on His Feet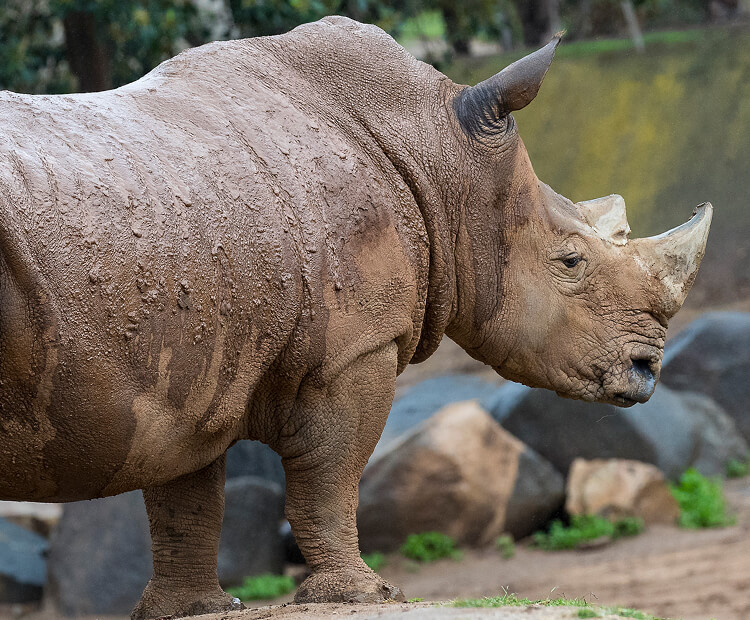 Something's Different
Every morning at the Safari Park and the San Diego Zoo, wildlife care specialists give each animal a good looking over. Animals are good at hiding symptoms of illness or injury, so a keen eye is important. Wildlife care specialists notice things like energy level, any runny nose or eyes, and how the animal moves. One morning, it was noticed that Maoto, a male southern white rhino, seemed to be limping.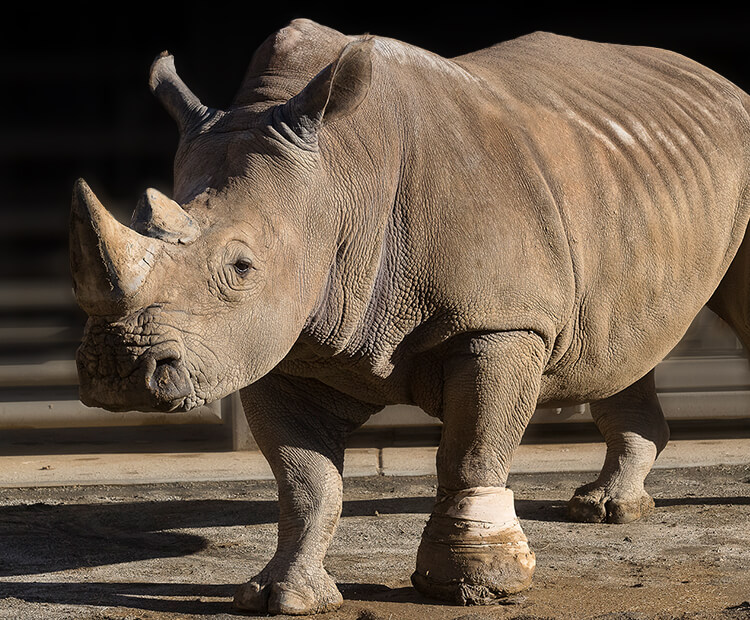 An Inside Look
Veterinarians came and took radiographs (also called X-rays). They discovered that Maoto had broken one of his toes! If you've ever broken a bone, you know that the treatment is a cast. Hmm, how do you put a cast on a rhino?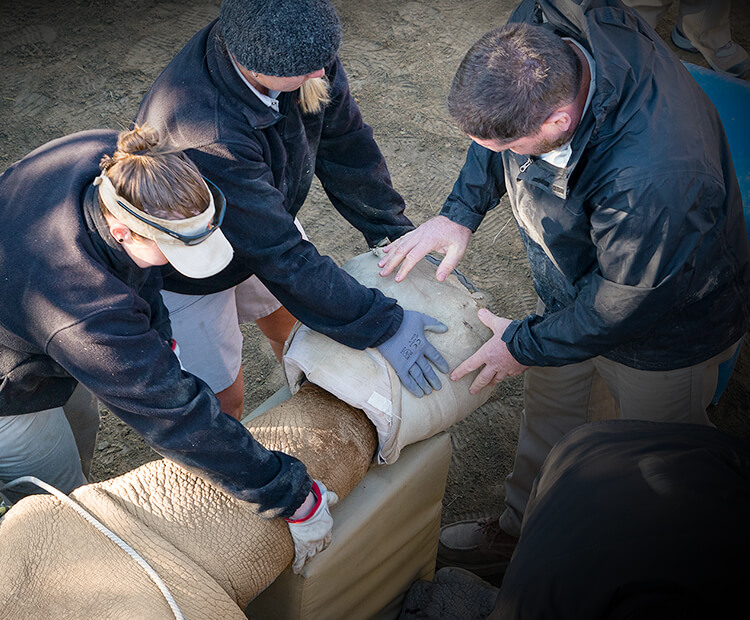 A Heavy Challenge
Maoto weighs 4,500 pounds. Since he is such a large animal, a special cast was needed so it would not break under his great weight. The vets worked with the Park construction department to come up with a solution. Together, they created a "boot" that had car tire tread on the bottom. They put the boot on and when Maoto took a few steps—it worked!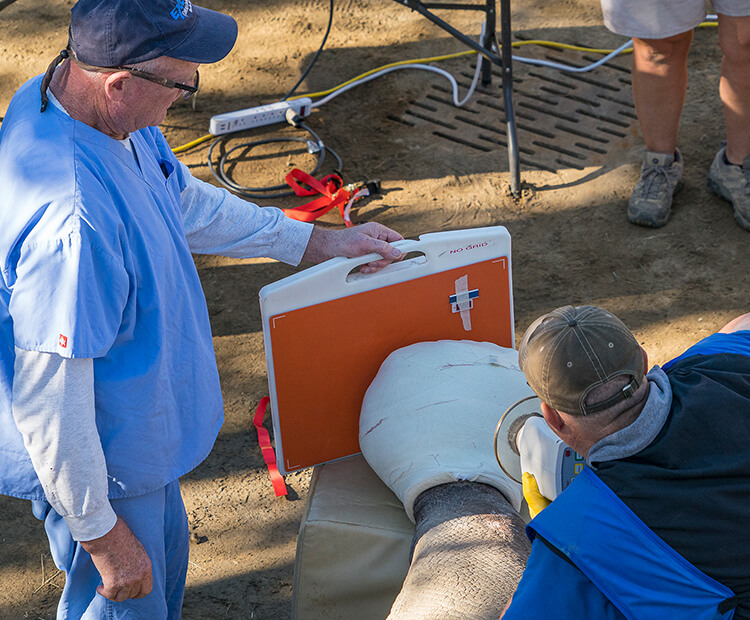 Teamwork!
It would take about 5 months for Maoto's toe to heal. Every so often, wildlife care specialists would call him into the indoor area so the vets could see how the injury was healing. They would remove his cast, take another radiograph, and put a fresh new cast on. It might seem like a simple switch, but it took a team of 40 veterinarians and wildlife care specialists to do each check up. Everyone was proud to be a part of helping Maoto!