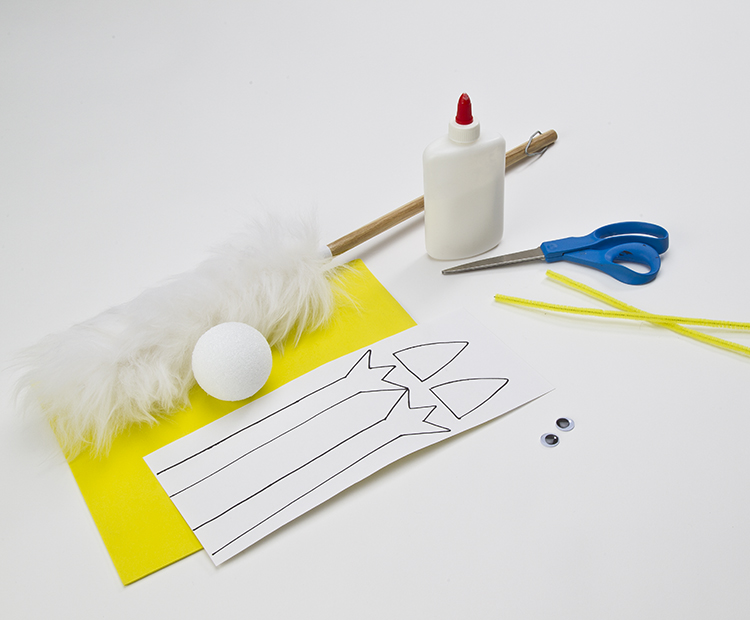 What you need
2 ½-inch foam ball
2 googly eyes
1 dusting tool
1 sheet of yellow foam
1 yellow chenille stem (or pipe cleaner)
Scissors
Glue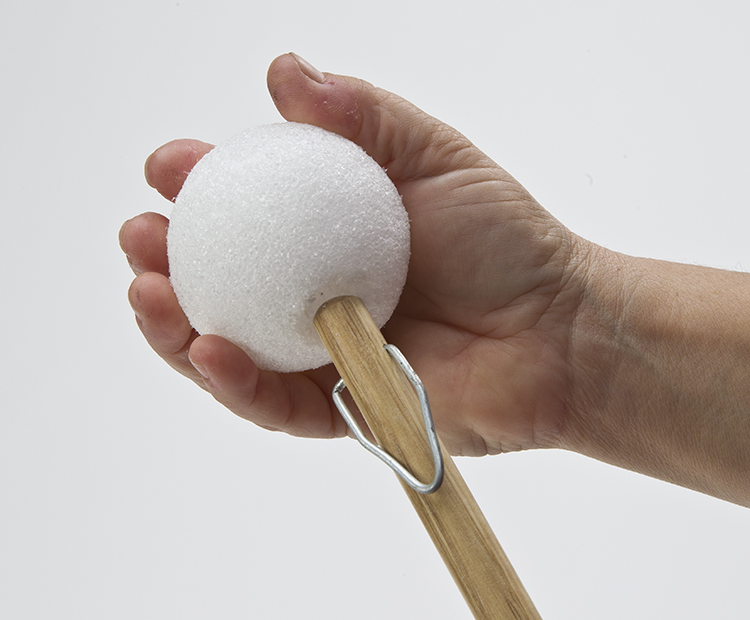 1.
Print the stencil and use it to trace the ostrich beak and feet onto yellow foam sheet. Use scissors to cut out the beak and feet. Press the foam ball onto the end of the duster. Glue googly eyes onto the front of the foam ball.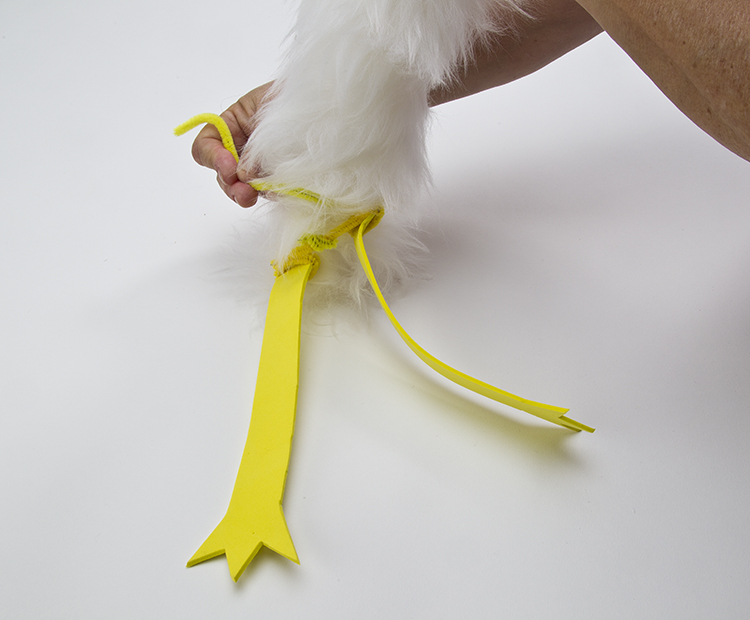 2.
With an adult's help, use scissors to cut a groove into the foam ball just below the eyes. Put a bit of glue into the groove and press the wide edge of the beak into the groove. Wrap one end of the yellow chenille stem to the top of both legs and use the other end to attach it to the bottom of the duster.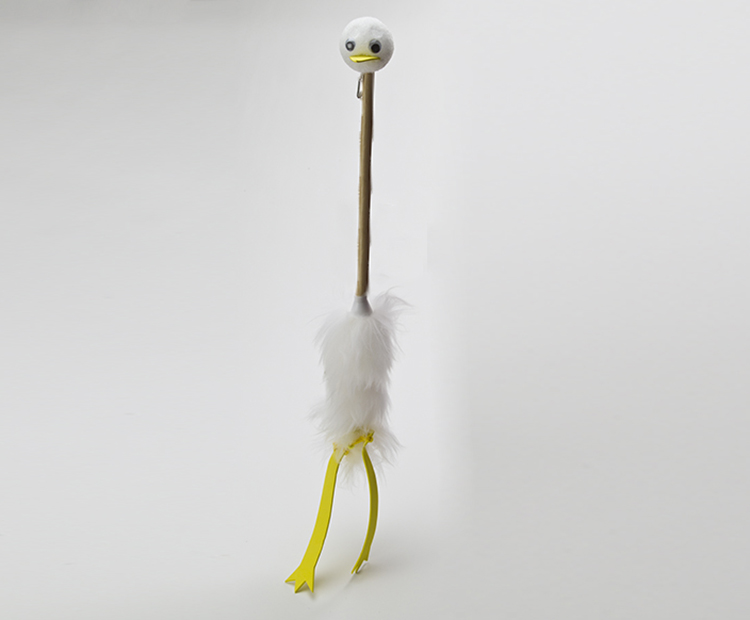 3.
Your ostrich is ready to go!