What you need
8-inch paper plate
1 sheet of construction paper (plain or colored)
1 wooden craft stick (also called a popsicle stick)
2 small magnets (1 inch each) or magnetic strips
Colored markers
Scissors
Glue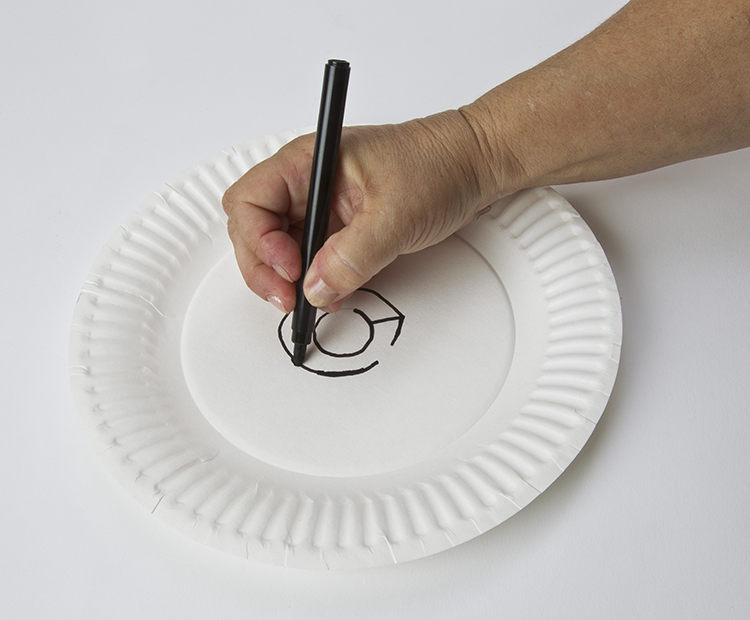 1.
Draw a baby animal in the center of the paper plate. Draw a circle around the baby, but leave an opening.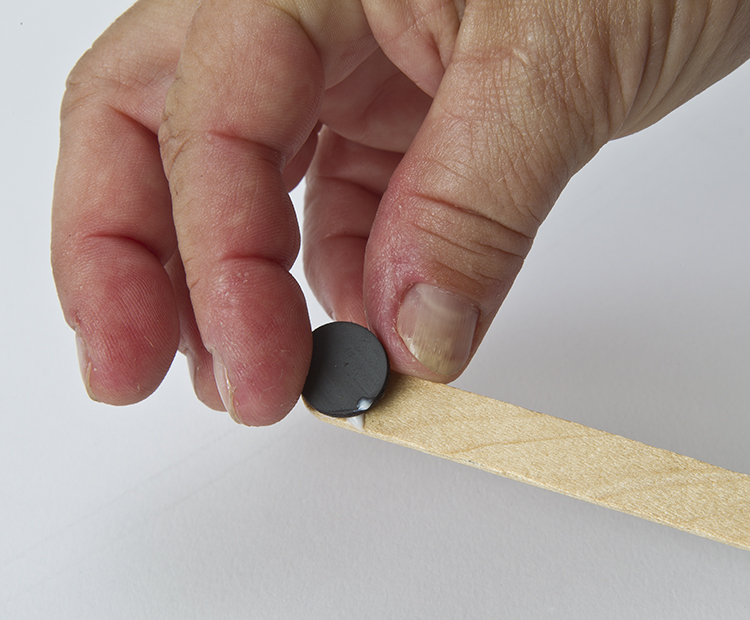 2.
Use the colored markers to draw a maze on the plate. It helps to work from the center outward, so you can make sure you are leaving openings for the player to pass through. But don't forget to put some "wrong turns" in!
Test the two magnets so that you know which side of each one attracts the other. Glue one of the magnets—"attracting side" up—on the craft stick. Set it aside to dry.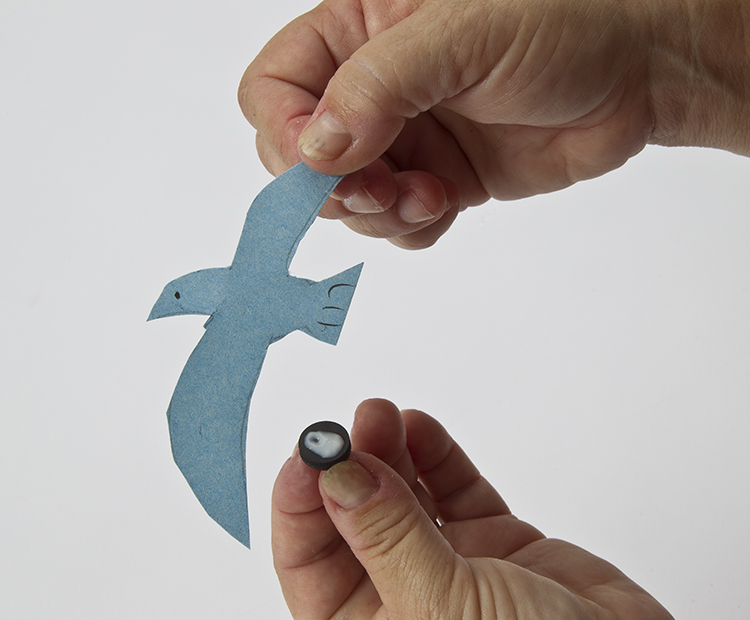 3.
Draw and cut out a mother animal on the construction paper. Glue another magnet on the underside of the mother animal, "attracting side" down. Set it aside to dry.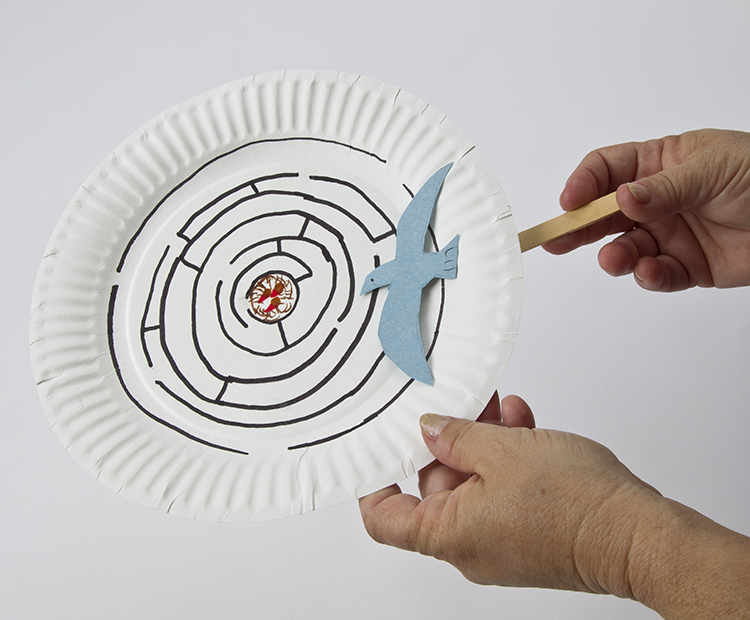 4.
When the glue has dried, place the mother animal on the plate at the starting point of your maze. Place the magnet on the stick under the plate. Use the stick to guide the mother animal through the maze to find her baby.